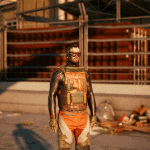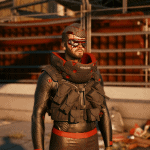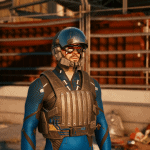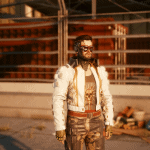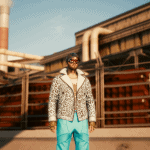 Roleplayer Add Item Set Compilation
---
Adds multiple lua scripts to add faction themed roleplay sets to easily add and serve as a foundation for roleplaying themed characters.
This simple mod just adds a bunch of premade lua commands to add a collection of items to your character that match a certain faction or theme. It is not perfect but done with the intention of providing a quick and easy template to add items to make a character that wants to roleplay one faction or another quickly.
This doesn't include most shoes since those are mostly about color matching.
Requires Cyber Engine Tweaks.
To use, install the additemsets folder into the Cyber Engine Tweaks mods folder, Cyberpunk 2077\bin\x64\plugins\cyber_engine_tweaks\mods. Note I left out quest items to not jeopardize the game except for Johnny Silverhand's gear (all of which are quest items).
Run them by using the CET console with a path that depends on where you installed your game:
For example, my game is installed in the steam library in C:\Games so the command is:
dofile("C:/Games/Steam/steamapps/common/Cyberpunk 2077/bin/x64/plugins/cyber_engine_tweaks/mods/additemsets/addarasaka.lua")
Faction/Theme Related Gear
add6thstreet.lua – Adds 6th Street themed gear. Anything with camo and NUSA themed gear. Goes well with addmilitary.lua theme.
addanimals.lua – Adds Animals themed gear. Anything sports related and animal color of bright yellow.
addarasaka.lua – Adds Arasaka themed gear. Sleek clean black and red.
addborderguard.lua – Adds Border Guard themed gear.
addkangtao.lua – Adds Kang Tao corpo themed gear. Digital camo green/bright orange theme.
addmaelstrom.lua – Adds Maelstrom themed gear. Weathered dark browns/reds/blacks and psycho machine theme.
addmaxtac.lua – Adds the Max Tac armor set. Goes well with police themed gear.
addmilitary.lua – Adds military themed gear. Drab greens/camo. Goes well with 6th Street and Militech.
addmilitech.lua – Adds Militech themed gear. Militech branded gear and camo.
addmox.lua – Adds the Mox themed gear. Bright neon blues and pinks and some flashy things like fur jackets and hot pants.
addnetrunner.lua – Adds Netrunner themed gear. I called this category netrunner since it matches the iconic netrunner with a dark black and bright neon green theme.
addnetsuits.lua – Adds all netrunner suits including the iconic.
addnomad.lua – Adds nomad themed gear.
addpolice.lua – Adds police themed gear.
addpunk.lua – Adds all gear that has the Punk styled brand logo on gear.
addsamurai.lua – Adds gear that has the Samurai band themed logo. Goes well with the iconic Johnny gear.
addscav.lua – Adds gear that matches scavs. Weathered, dirty, or having a Soviet vibe.
addsemurai.lua – Adds the "Melting Hotty" gear. Was called semurai in files for one of the jackets so called it that.
addtygerclaws.lua – Adds Tyger Claws gang gear. Bright greens, oranges, reds and Japanese themed biker gang gear.
addvalentinos.lua – Adds Valentino themed gear. Roses, flashy colors like gold, rich reds, and gear with their logos.
addvoodooboys.lua – Adds Voodoo Boy themed gear. Hardest to find, I went with anything that had a circuitry like theme with them and the skull.
addwraiths.lua – Adds Wraiths themed gear. Dark blue with black.
Iconic Gear
addiconiccop.lua – Adds the iconic NCPD themed outfit. Goes well with MaxTac and police themed gear.
addiconiccorpo.lua – Adds the iconic corpo themed outfit.
addiconicfixer.lua – Adds the iconic fixer themed outfit.
addiconicmedia.lua – Adds the iconic media (news reporter/journalist) gear.
addiconicnetruner.lua – Adds the iconic netrunner gear.
addiconicnomad.lua – Adds the iconic nomad gear.
addiconicrocker.lua – Adds the iconic rocker outfit.
addiconicsolo.lua – Adds the iconic solo (merc) outfit.
addiconcitechie.lua – Adds the iconic Techie outfit.
addjohnny.lua – Adds the iconic Johnny gear minus dog tags (note these are quest items so use at your own risk!). Goes well with samurai gear.
Misc Gear
Just some extras to help gameplay.
addcrafting.lua – self-explanatory. Adds crafting pieces.
addlvl4hacks.lua – adds all legendary hacks programs. Also includes some epic ones for those that do not have a legendary.