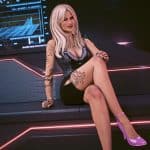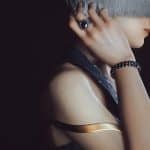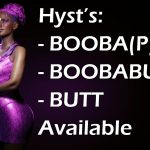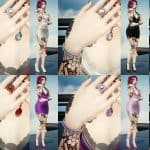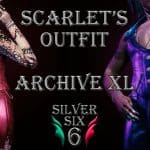 (Silver Six Store) Scarlet's Outfit – Archive XL
---
Scarlet's outfit from Final Fantasy VII Remake! 6 colors available. The blue recolor has red accessories since the og color was red with bluish accessories. Heels use toggle feet / switchfeet! – not available for male. Made a short skirt variant because it looked nice and won't clip (or not too much). Made pants by using Andrea's model and adapting them so they'd take the skirt's textures. For them masc leaning-peeps.
The accessories will appear black or super dark if there's no light around. Long skirt will definitely clip with certain poses, it is what it is. I may try to add physics to it with JADE in the future, but rn I was too lazy to look into it. May or may not clip with poses, may or may not clip with other types of clothing and may stretch weirdly on some areas
– Available for –
Vanilla Male V
Vanilla Fem V
Hyst's BigBreasts / Push
Hyst's BigBreasts+BigButt / Push
Hyst's BigButt
I refitted them around both Hyst's EBB and EBBP bodies, so same refit works for both.
AllKnowingLion is open to refit clothing to body types he's worked on if requested. All requests related to his body types will be relayed to him so he may work on them.
Thanks to all the peeps who took extra pics for the mods. You'll see them credited under each pic.
– Installation –
Install the requirements
TweakXL
ArchiveXL
Drag the files to *:\Cyberpunk 2077\
To uninstall, simply erase the files from the folders or move them somewhere else for safekeeping.