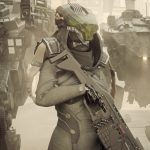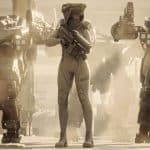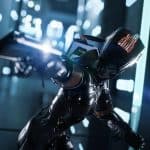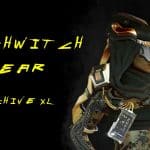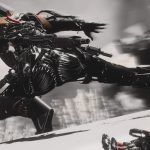 Techwitch Gear – Archive XL
---
Barghest netrunner gear to not go softly into the night. For Fem and Masc V.
Includes:
Helmets, with and without hoods
Shoulder gear
Scavtech sliced VDB netrunner suit for the sleeves and spine (this item currently only FemV)
All separate items for mix n match via Equipment-EX.
Thank you to all of the incredible virtual photographers who have contributed stunning images for this mod! You are all PREEM AF.
Requires:
Phantom Liberty
ArchiveXL
TweakXL
RED4ext
Cyber Engine Tweaks
Equipment-EX
Virtual Atelier:
Asha's Accessories – Virtual Atelier
Installation:
Extract the RAR into your Cyberpunk folder. You should end up with .archive and .xl files in archive\pc\mod and a .yaml in r6\tweaks
Uninstallation:
Delete .archive and .xl from archive\pc\mod. Delete asha_badlands_techwitch.yaml from r6\tweaks\
Item codes:
*note in the codes, if you are looking for the brown hood it is referred to as white_plastic_pattern due to the appearance it draws from
Game.AddToInventory("Items.asha_techwitch_back_default")
Game.AddToInventory("Items.asha_techwitch_helmet_netrunner_no_paint")
Game.AddToInventory("Items.asha_techwitch_helmet_default")
Game.AddToInventory("Items.asha_techwitch_helmet_hooded_default_default")
Game.AddToInventory("Items.asha_techwitch_helmet_hooded_default_white_plastic_pattern")
Game.AddToInventory("Items.asha_techwitch_helmet_hooded_netrunner_no_paint_default")
Game.AddToInventory("Items.asha_techwitch_helmet_hooded_netrunner_no_paint_white_plastic_pattern")
Game.AddToInventory("Items.asha_techwitch_scavtech_default")