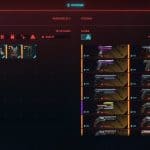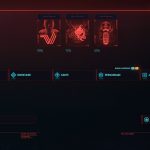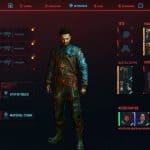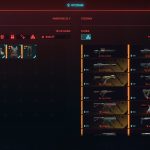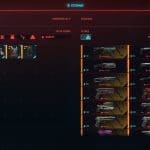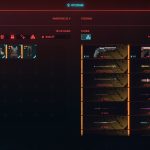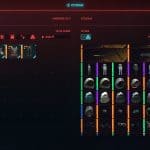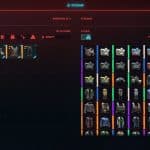 Ultimate save nomad V
---
Main quest :
– 'Romance' with Meredith Stout
– At the beginning, for Flathead quest, I kill Royce and Dum-Dum, All food was clear, and Brick (Maelstrom contact of Dexter DeShawn) was traped so he quites the All-Food factory alive, and he is the boss of the Totentanz.
– Voodoo boys are hostile to you, in fact I don't follow the Netwatch path, I let Brigitte to get an access to Alt, but after the quest (Transmission and Never Fade Away), I decided to kill Brigitte, the netrunners, Placide and the entire VDB at the Chapel for their perfidy.
– Romance with Panam of course (The only romance by the way). Difficult for me to make an alternative way on that nomad's quest.
– For Search and destroy quest, i save Takemura.
– V and Johnny are close friend (as you can see at the screen, 70%), and all ending are unlock.
Side quest:
– All quest are done.
– All NCPD interest point are done too.
You can also find a lot of legendary item, you can find them in V's apartment and the boot of car. Important point I don't find all secret chest. I use the Simplemenu to complete legendary set.
I hope this save will be helpful to you in the future of Cyberpunk, and I hope you enjoy to play with.
Wealow
Update: I forgot, in the quest menu, one quest, to be more precisely a job from Regina won't disapear (I think this a bug of 1.1 version of the game or something like that), you can click on it and use it as a way to untrack the Nocturne Op55N1 quest.