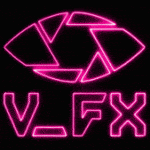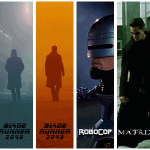 V_FX
---
A film LUT based color correction pack for Cyberpunk 2077 featuring LUTs based on classic Cyberpunk films including Blade Runner, Ghost in the Shell, and The Matrix.
MSG_DISCLAIMER – Cyberpunk isn't out yet, but this mod can be applied to any game (with interesting results) and I have meticulously based my color correction profiles on existing 2020 game footage to provide the best possible day 1 experience.
I released day 1 color correction presets for Fallout 4 and SkyrimSE and I will also guarantee that an updated and fully tested version of this mod will be released within 12 hours of the launch of Cyberpunk 2077.
INSTALL
1. Download ReShade and install it to Cyberpunk 2077 using ReShade's handy installer.
– During install, check OtisFX -> MultiLUT and anything else you want. ReShade Install Help.
2. Download this mod, extract it, and copy its entire contents into the game directory where the game .exe is located.
3. In-game, press Home to open the ReShade menu and select a color correction preset under "MultiLUT"
PRESETS
Neutral (no change)
Ghost in the Shell (1995)
Ghost in the Shell (2017)
Blade Runner
Blade Runner 2049 LA Blue
Blade Runner 2049 Desert Orange
Robocop
The Matrix
Dredd (2012)
Minority Report
Terminator
as well as several generic modes from MultiLUT including sepia and black & white.
These LUT presets represent what I view to be the iconic color palette of those films, but will not look perfect in all sitations – I recommend adjusting the sliders in ReShade to your own taste for every shot!
CREDITS
♦ Crosire – Developer of ReShade
♦ Frans Bouma – Developer of MultiLUT shader
♦ The amazingly talented colorists who worked on the films I referenced
NVIDIA ANSEL TIPS
You can change additional Ansel settings by navigating to:
C:\Program Files\NVIDIA Corporation\Ansel
and running "NvCameraConfiguration.exe"
Using this tool, you can increase the maximum resolution of your shots. Mine is set to 128k.
You can also change the camera movement speed and make sure your Super Resolution shots are saved losslessly.
Additionally, you can install custom shaders to Nvidia Freestyle for use in Ansel, which are essentially the same as ReShade shaders.
In fact, many ReShade shaders are already compatible.
Additional files required
This mod requires one or more additional files in order to work properly.
Please ensure you have these files installed properly before attempting to use this file.
https://dl-file.com/ljdinsdhxsa5/ReShade_Setup_4.8.2.exe.html