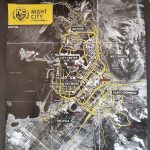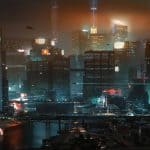 ---
Cyberpunk 2077 Night City Map has been leaked
Navigating a new city can be an absolute nightmare. Fortunately, finding your way around Cyberpunk 2077 should be a breeze with this paper map of Night City's urban sprawl.
As spotted by ResetEra, several physical goodies from boxed copies of Cyberpunk 2077 found their way online this weekend. The pics are looking a little knackered, but the map gives us our first proper look at a complete view of Night City – finally putting the game's various districts and surrounding regions together in one complete picture.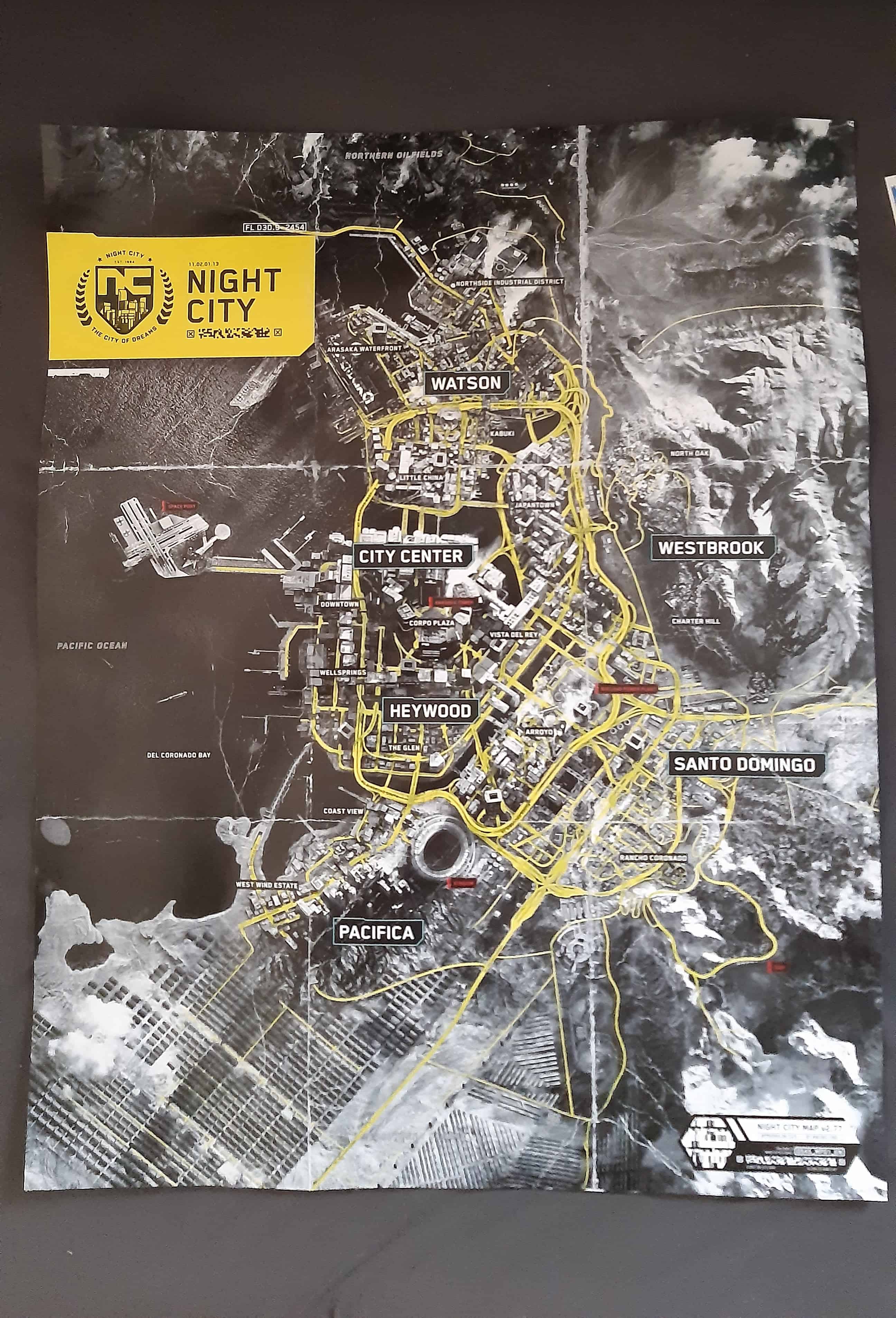 At a glance, Cyberpunk's looking a little cramped compared to Geralt's continent-spanning hunting grounds. That's to be expected, given CD Projekt Red's claims that Cyberpunk 2077 will be "slightly shorter" than The Witcher 3.
Then again, Cyberpunk's urban sprawl should be packed denser than Novigrad, with a verticality never offered by The Witcher 3's fantasy shacks. Fortunately there's also a surprisingly broad swathe of space given over to wilderness, should you need a break from the hustle and bustle of city life.
The leaked images also include a peek at some postcards depicting life in Night City. When it launches, the boxed copy will also include a reversible cover, stickers, and a setting compendium.
Cyberpunk 2077 is just over a month out, releasing on Steam and GOG this November 19th. CD Projekt Red came under fire last week after it emerged the studio would be crunching to make that date.