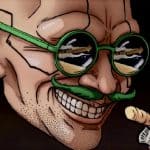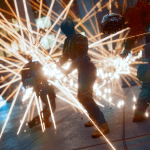 MrWhitey Speedware
---
Feeling tired? Bored? Powerless? Try the brand new Mr Whitey sweet clean Speedware! Comes in two very unique and original flavors, combining the very best things of most known high-end time dilation cyber- and boosterware, just without the downsides. Life is too short to be slow, so get your free sample today and enjoy that sweet sweet SPEED!
Current Features:
– Two unique time dilation modes, featuring elements from several types of iconic cyberware.
– you can and should use both modes strategically for maximum efficiency.
– operated with a single button that cycles Mode 1, Mode 2 and Offline.
– comes with screen effects and sound effects. Although options are limited, both modes look and sound different.
– Keep your cyberdeck installed. Just drop out of time dilation and instantly regain the ability to fire quickhacks.
– Designed to be challenging: going faster means less armor and health.
– Much time was spent on safety: should correctly revert stats, even when loading new saves during time dilation.
PLEASE BACK UP YOUR SAVE GAMES, ESPECIALLY ON THE FIRST RELEASE.
Note: you'll need to assign a hotkey via the Cyber Engine Tweaks menu yourself!
Mode 1: Booster mode
– Custom mix of Berserk mode and Kerenzikov with 40% dilation.
– Includes superhero landing and mantis leap with any melee weapon, no mantis blades required!
– Time Dilation cyberware mostly work in this mode , though some more effective than others.
– Health, Armor, Crit Change and Crit Damage only slightly reduced (to 80%). Leg cyberware offline.
– No cyberdeck access as long as you are in this mode, but also no time limit and no cooldown.
– Similar to Kerenzikov, you are also affected by the dilation, essentially giving you superhuman reflexes.
Mode 2: Speed mode
– Time slowed to 20%, but you are not affected. Fine tuned to just below bullet speed.
– Comparable to Warp Dancer Sandevistan, except no time limit and no cooldown.
– The catch: you only get 10% health/armor/crit. Life is literally too short to be slow.
– Designed to use in short bursts. You'll find yourself dropping in and out of this one.
– you can melt an army in seconds. But fail to notice a single stray bullet and you are toast.
Big credits to: FlowerinNymphaea for creating the first (?) usable time dilation mod and inspiring me to learn lua script.
you can download it here: https://www.cyberpunk2077mod.com/time-fx/