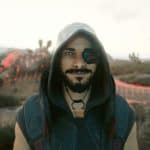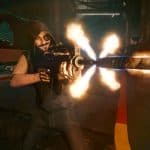 Nomad V – Male
---
I've been thinking about sharing my main Nomad preset for a while now, so here it is!
This V seems to capture the rugged toughness of being a nomad, while simultaneously oozing charisma, resulting in an edgerunner who's equal parts dangerous and friendly. He's the kinda guy who'd put down a whole camp of Raffen Shiv for a contract, then use his earnings to go out drinking with his pals.
INSTALLATION:
Download and install the requirement files labeled as "necessary" along with whatever requirements they list on their own pages.
Unzip the 7z folder and copy/paste the PRESET file somewhere around where your game files are saved (C:\Users\you\Saved Games\CD Projekt Red) and load it from the save editor's appearance menu. Remember to save your changes to the save file, otherwise your changes won't save! 😉
UNINSTALLATION:
Just select a different preset in save editor and/or delete the preset file from wherever you saved it.